I will start by saying I have done the divide race two previous times, in 2014 and 2016 and have only completed the race to Colorado before pulling the plug. The first race in 2014 I was feeling phenomenal and thought for sure that I was going to finish the race but Altitude sickness struck and I was finished! The race in 2016 did not go nearly as well, I started off over trained and tired from the start. I had issues with a torn ligament in my calf and an array of mechanical issues with my bike.

On now to the third and what I feel will certainly be my finishing year. I have learned a lot over the last two attempts and will be sure to implement everything I feel will help me finish..

I am sharing with you what I feel will be the main items I will change from previous attempts.

1.) I will be going into the race a little under trained and rested compared to the last attempt of having to many miles into the build up.

2.) Over the years I have come to learn only pack what you will defiantly use, do not pack things you think you may need. You will be surprised at what little you actually do need when on the route. My base weight will be down considerably this attempt.

3.) My diet leading up to the event (keto fat adaption) I feel will certainly help with the energy crashes and not needing to carry as much food. Your body will use stored fat for fuel and there will be no threat of bonking. In training it has been one of the best things that I have done for long distance bikepacking.

4.) My gearing on the bike will be much larger with a wider range of gears. Last two attempts I feel that my gearing while working great when fresh is a little to much for tired legs or super long stretches of climbing. I will switch from a 27-38 low range to a 26-50. With this low of a gear I should have no problem pedaling long days. Which brings me to no. 5.

5.) With the changes to diet, gearing and less training volume I am hoping to ride a lot longer each day. Be it at a little slower pace but totals for the day will be much higher than in the past attempts.

and finally.

6.) Mentally focusing but also taking in all the sights and sounds of the route. Really focus on being in the moment and not dwelling on the finish! Just keep yourself moving and not letting the draw of towns and motels keep you from advancing along the route.

Well, there you have my reasons! Please leave a comment on what else may be of help in my preparation for the tour divide. Would enjoy hearing any and all comments!

The Route:
​


Powered by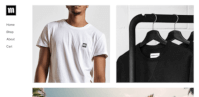 Create your own unique website with customizable templates.